It seems inevitable with all popular brands, that they will eventually be counterfeited. Raw Garden is a brand we've reviewed enthusiastically before, and had to put into our top picks for live resin cartridges list. We're far from the only fans of Raw Garden, of course, so it was only a matter of time before fakes started showing up.
It couldn't happen to a nicer brand!
Raw Garden one of the top live resin distributors, using single-source whole-plant fresh-frozen flower. Not only that, but their products test clean.
The biggest alert to incoming fakes is a Reddit post from 3 months ago, which indicates that they've been getting spam from black market distributors advertising Raw Garden. Several other Redditites report fakes flooding the market as well, 2 months ago and 1 month ago. Here's one Reddit post from just 22 hours ago as of this writing.
As you can see from the packaging, the forgery is spot on. Raw Garden's minimalist logo and plain box design is unfortunately easy to copy.
But for the last word in black market knock-offs hitting the street, we turn to the infamous DH Gate. Sure enough, empty Raw Garden packaging is being sold there now for pennies per unit.
Black market plugs target Raw Garden
Here's an Instagram with a typical black market attitude, claiming Raw Garden's brand name while showing product shots of Runtz and the dreaded Dank. The #rawgarden tag on Instagram hits dozens of accounts like this, using the name as if it were just one more generic term for 710. When they show Raw Garden next to other blatant fake brands, that's a huge tip-off.
Telling real Raw Garden from fake
For one thing, a Raw Garden cartridge sold in a dispensary is going to have the usual stickers and seals appended, including a package date, dispensary license, and QR code scan for lab results. View our video in the Raw Garden review for a good 360-view of the packaging.
Raw Garden sells only out of licensed dispensaries in California. If you bought it outside of Cali, it's usually fake unless there's the rare exception where somebody went to a great deal of trouble to bootleg it to you.
Raw Gardens use CCELL technology, so fake once use knock-off CCELLs that are easy to spot. Visit out tutorial on telling a real CCELL from a fake.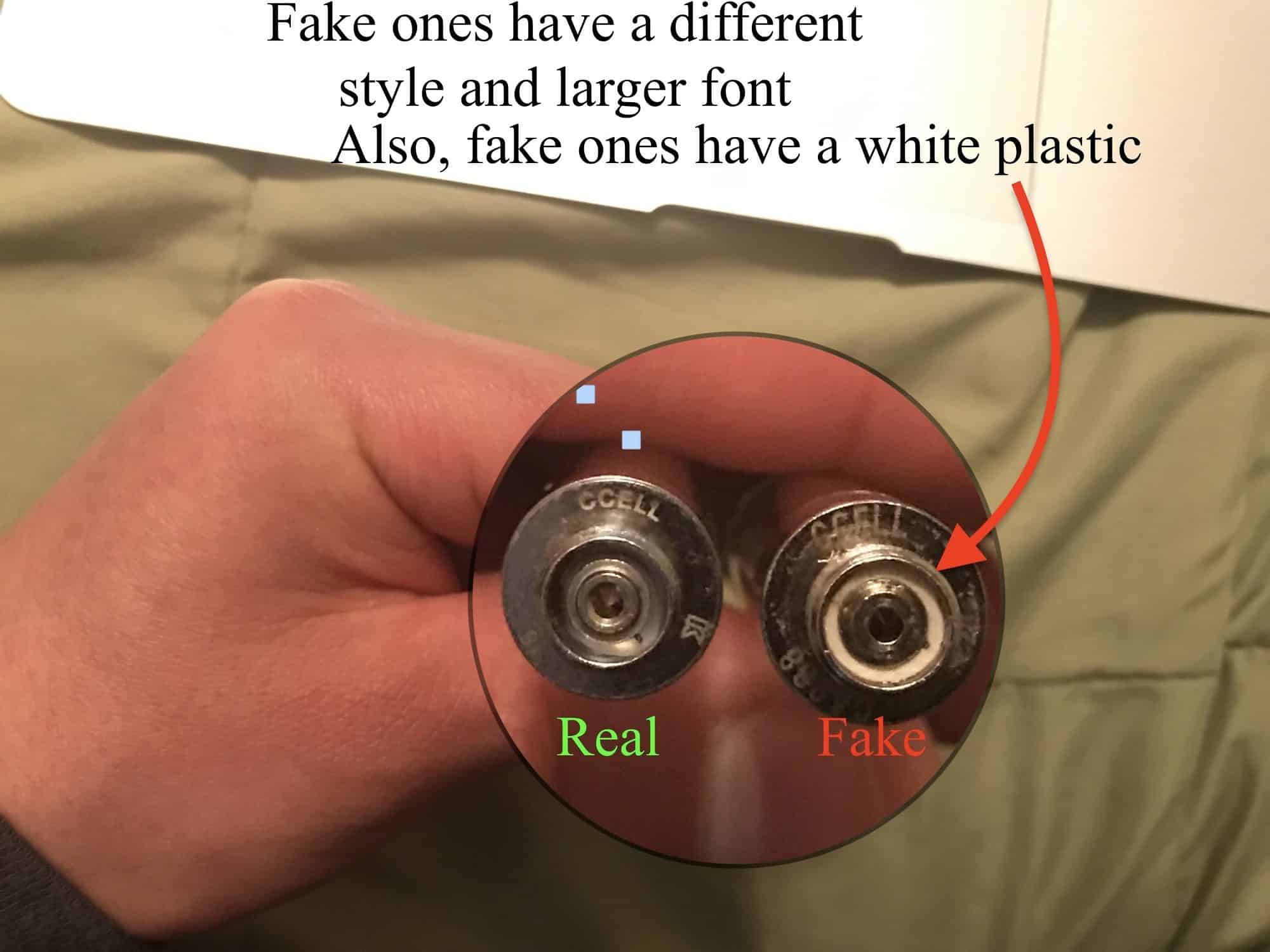 Black Market knock-offs of known brands may contain anything
There is a deadly epidemic of lung illness tied to black market cart usage. Vaping-associated pulmonary injury has so far claimed 42 lives and hospitalized more than 2000 users. Unregulated vape carts could contain heavy metals like lead, pesticides, cut such as Honey Cut, or simply bunk. Or they could be fire if you're lucky. But a lot of people in the hospital right now weren't lucky.